Synthetic GreenScapes is an industry leader in synthetic grass, pet turf and artificial putting greens. Artificial grass is a game changer when it comes to maximizing the usage of your yard for kids, pets, convenience, sports, patios, maintenance, business and more.
Looking for artificial turf installation in McKinney, TX?
There are many advantages to installing synthetic grass for your home or business in McKinney, TX. With artificial grass, there's no mowing, watering or fertilizing. Our McKinney synthetic grass looks just like natural sod and it can save 55 gallons of water per square foot.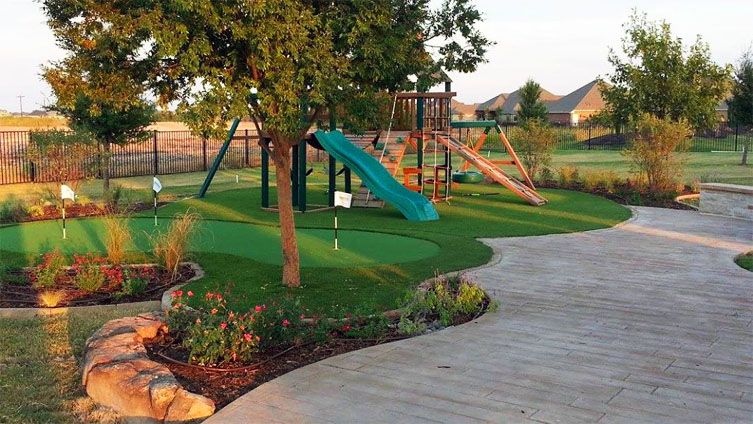 McKinney Putting Green Turf Installation
Whether you are a recreational golfer or a professional golfer, we can create a golfers paradise by customizing it for your liking. If you are adamant about the speed in which the ball rolls we can mimic your local course or one of your favorite PGA courses to get the speed you desire. Learn more about our artificial putting greens!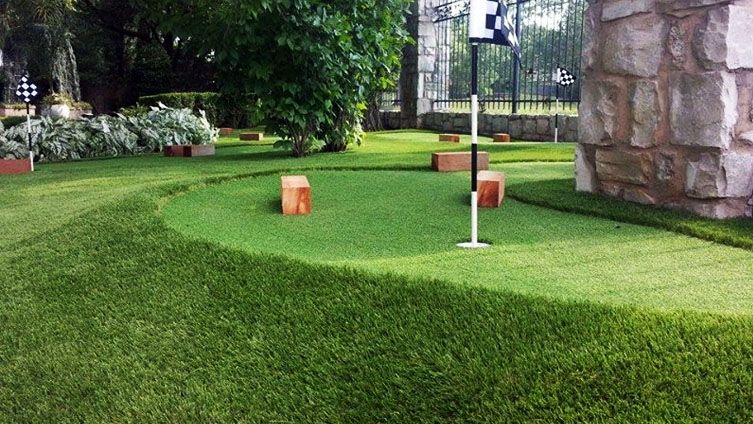 Artificial Pet Turf in McKinney, TX
Not only is synthetic grass suitable for pets but is actually preferred among many pet lovers due the grass being able to perform under any weather conditions while the cleanup and maintenance process are a breeze. All McKinney artificial turfare pet friendly and depending on the size of your animal, a specially designed high traffic turf may be the best option for your situation. It's time to say goodbye to dog trails, having holes dug in your yard, grass being tracked into your home, and your natural sod being destroyed year in and year out. Click here to learn more about our low maintenance pet turf solutions!